Why You Won't Regret Leaving Academia Behind
Nowadays more people than ever are leaving academia, some because they want a different life and some because they can't get or maintain the job they want in academia. Since I left academia to become a freelancer, I've advised grad students, PhDs, and even tenured professors about making the switch.
A lot of people lament the idea of leaving academia after investing years of their lives into it. I know I did when I first made the switch years ago. But I quickly realized how amazing life is on the other side.
I'd like to share some of my own experiences as well as some compelling arguments for why I don't think you'll regret leaving academia either:
Leaving academia gives you your life back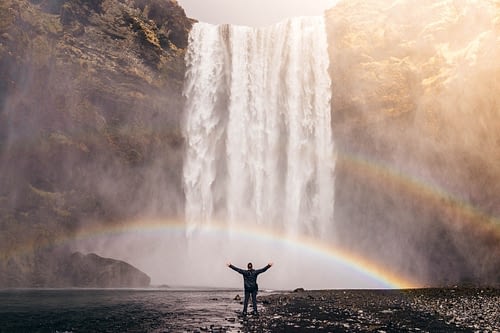 I probably don't need to tell you how competitive academia is. At least back when I was in grad school, I felt like a failure if I wasn't working at least 12 hour days. Every holiday break and summer was an opportunity to get caught up on work, zero rest involved. I had my MA by the time I was 24, and I worked without a break for years to achieve it.
I can't think of a single other career that requires people to sacrifice as much of their lives and happiness as academia. Maybe people working on Wall Street are busier, but at least they're paid well for it.
Leaving academia means you'll actually have time to enjoy your life. When I dropped out of my PhD program as a young adult, I quickly realized I had no hobbies. I had to teach myself how to enjoy my free time and get rid of that nagging feeling that I should be working on something.
My change was more drastic than most, because instead of getting a 9-5 job, I joined the freelance world. At the time my expenses were low so I was able to earn enough money to live off of working only 15-20 hours/week. Now I still only work that much, but that's because I have clients that pay me really well so I earn a full-time income.