Industry vs Academia: Why Choose One Path?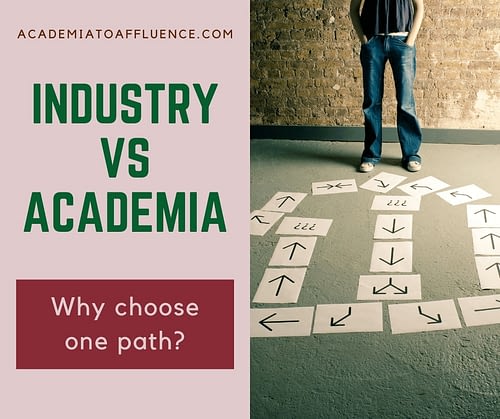 The choice between industry vs academia is top-of-mind for many researchers, teachers, scientists and  other university experts throughout their careers. Skill and talent go a long way in different work settings, making industry positions an appealing option. Academics also have numerous transferable skills that can streamline career advancement in business.
As someone who has seen this choice from both sides, I like to argue that industry vs academia isn't the clear dichotomy everyone tries to make it out to be. Some may regret leaving academia for industry, but it doesn't have to be a definitive choice.