14 Best Freelance and Work at Home Jobs [2021 UPDATE]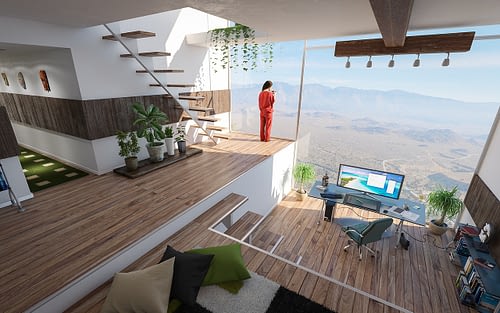 Looking to find a remote job but not sure where to start? There are numerous opportunities to work part time from home as a freelancer. The key to success is finding the right niche for your current skills so you can get started earning freelance income as quickly as possible.
So before you start your job search, take a look at some of the different freelance and work at home options out there:
1. Freelance Writer
I've been freelance writing for more than 5 years now, and can confirm it's a very lucrative niche. If you're looking for freelance jobs online for beginners, freelance writing is a great place to start. To earn good money as a freelance writer, you'll want to specialize in a specific sub-niche.  Freelance writing jobs can include tasks such as general writing, blog writing, academic writing, technical or legal writing, articles and blogs, sales and marketing copy, resumes and cover letters, press releases, transcription, etc.
2. Editor or Proofreader
Editing is one of the easiest freelance and work at home jobs to get into. If you're a good writer and have an eye for spelling and grammar mistakes, then you can easily help people improve their written work as an editor or proofreader. Editing can include fiction/nonfiction, proofreading, copy-editing, ESL copy editing, substantive editing, editing for specific style guides and fact checking.
It pays to get some kind of professional certification in editing before you start freelancing, such as courses offered by the Editorial Freelancers Association. But it is also possible to make great money as an editor without these experiences. I perform editorial tasks regularly for my freelance clients and I don't have any special credentials at all.
3. Translator
If you're bilingual, you could make great money as a professional freelance translator. Specializations include general translation, technical translation (medical, legal, etc.), and transliteration. Tasks can include translating audio conversations, written content, and/or converting one to the other.
To find out if translation is going to be a lucrative freelance work at home job for you, see if the languages you speak are among the most commonly used on the internet today. Some of the most in-demand languages include English, Chinese, Spanish, Japanese, Portuguese, German, Arabic, French, Russian, and Korean. However you can also make a lot of money translating less-widely-known languages as well. If you speak any of the main languages of the internet, you can get freelance translation jobs from home right now. 
4. Administrative Support
Personal/virtual assistants are some of the most accessible freelance job positions out there. You can easily freelance and work at home in an administrative support position for an agency or individual clients that you find. This freelance job can include project management responsibilities, web research, file conversion, data entry, transcription, and other administrative support tasks. The more skills you have in these different areas, the more money you can earn as an administrative support freelancer.
5. Customer Service Representative
Customer service representative is similar to administrative support online jobs, but with more specific responsibilities within the business. This type of job involves performing customer service tasks specific to business needs. It can include providing customer support through telephone or live chat, email sorting and scheduling appointments, providing technical support, overseeing teams of customer service representatives and more. As long as you have a basic home office, it's very easy to work from home in customer service.
6. Online Tutor
Online tutoring is a great opportunity to help students at just about any level, from elementary school all the way up to college. You can find online tutoring positions through an agency or create your own freelance business as a professional tutor. It's possible to tutor students remotely through Skype or another video chat service, so you can work at home. In most cases, you need to at least have a college degree and some previous teaching experience in the subject you'll be tutoring.
7. Transcription
If you're looking for freelance typing jobs, you could become a transcriptionist. Transcription is an incredibly time-consuming task, which is why many businesses outsource their transcription needs to freelancers on the web. Transcription jobs are valuable because you can work remotely from absolutely anywhere, all you need is a good internet connection to access the audio files you're working with.
To become a professional transcriptionist, you can create your own website and search for clients yourself, or you can sign up for an agency. Then you can select from available transcription jobs you're interested in and get paid through the platform you work with.
8. Data Entry
Freelance data entry can be a very lucrative freelance job that allows you to work at home, especially if you're a fast typer. It's a repetitive task but doesn't require a lot of creative brain power to earn money. So if you find that kind of work rewarding, this is a great opportunity. Data entry tasks often include working with spreadsheets, making basic calculations as well as copying and entering data in different formats. So it's good to have a strong working knowledge of spreadsheets and their features for this freelance niche.
9. Blogger
It's possible to make good money blogging about a niche topic online. You choose a topic that you're knowledgeable and passionate about then start writing regular blog posts about it. Some common major blogging niches include:
Fitness and health

Parenting

Beauty

Finances

Travel

Cooking

Sports

DIY
You'll want to pick a sub niche to attract a very specific audience and stand out from the competition. For example, a beauty blogger could specialize in natural or organic beauty solutions.
Optimize your content for search engines and market it on social media to build up an audience of dedicated readers. Then you can start making money on your blogs by selling your own products, or promoting other people's products and getting a commission.
10. Digital Marketing Manager
Just about every business today needs to have a digital presence to succeed. But few know how to effectively market themselves online. So they turn to freelancers to help them. Digital marketing can include all sorts of tasks, from managing paid advertising on search engines, content marketing with blog posts, or managing social media accounts. As a freelancer, you can start by offering one marketing-related service then expand as you learn more about the industry.
Social media marketing is a popular place to start if you already know a lot about managing your own social profiles. You can also easily take an online course in different areas of digital marketing to learn skills and grow your freelance business.
11. Graphic Designer
Digital graphics are highly in-demand for businesses today. People need graphics for marketing collateral, presentations, and more. And many companies don't have an in-house graphics designer, so they rely on freelancers for help.
This freelance niche can include graphic design (logo design and branding), illustration, animation, and other computer design-related tasks. More specifically, there's packaging design, book and album covers, cartoons and characters, web design (icons, buttons, graphic UI, etc.), display advertising design, photoshop editing, 3D models and product designs, infographics, vector tracing, and more. The more design skills you have, the more possibilities there are to earn good money as a freelance graphic designer.
12. Dropshipping
Dropshipping is an excellent way to earn passive income from your own small business. It's easy because you don't actually need to have your own products to work in ecommerce. Instead your website serves as a storefront to sell products from a manufacturer that are housed elsewhere.
Here's a graphic illustrating how dropshipping works in a nutshell:
Like with blogging, to succeed at dropshipping you need to choose a niche topic related to certain products, then use marketing tactics to attract traffic to your website. For example, a dropshipping business could specialize in selling high-end home decor products.
13. Video or Audio Editor
Video and audio editing is a great freelance opportunity for people who want to work at home. Many businesses need video or audio editors to help them perfect their presentations or marketing material such as webinars or YouTube videos. To be a video or audio editor, all you need is the right editing software and skills to get the job done.
As video content continues to become more and more popular on the web, this freelance job will be more in demand. And you don't have to be a full-fledged cinematographer to make great money in this freelance business niche.
14. Data Science and Analytics
If you have data analysis experience from academia or work, it can pay off for you as a freelancer. Many people today lack even the most basic data analysis skills they need to work with their business data. It's common to outsource this work to freelancers, and the vast majority of businesses don't care if you have any professional experience in data science as long as you're capable of accurately analyzing the data. Tasks can include statistical analysis of hard data, data mining, extraction, and management. There's also A/B testing, data visualization, machine learning, and other data science tasks.
15. Consulting
If you have special expertise in a topic and you're looking for remote work, consulting could be the best option for you. Consultants help others through coaching and offering resources. Consultants can work in all sorts of niches, including business, life, finance, spirituality, and more. Consultants can offer very generalized or specific services. For example, I'm a consultant that helps people with an academic background build their own freelance business. 
Work at Home as a Freelancer
Finding freelance work at home gigs is actually quite easy. You can find all sorts of freelance job listings on websites like Upwork or Freelancer.com. There are also lots of job boards specific to certain freelance niches.
But the biggest mistake people make when starting out as a freelancer is not choosing a valuable niche that fits their current skills and experience. My free mini course (below) can help you discover the perfect freelance niche for you.
(This article was originally published September 16th, 2019. It was updated and republished on August 10th, 2020.)