How to Charge More for Your Freelance Services in 2020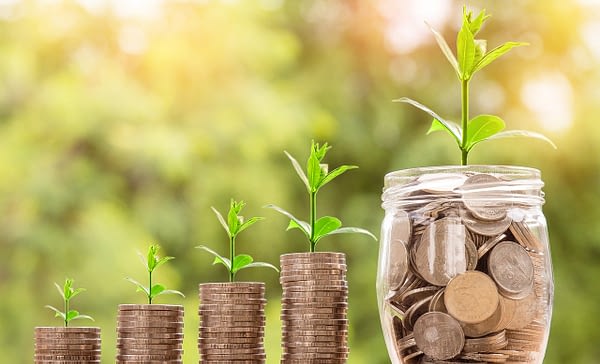 Today there's more work available for freelancers than ever before. CEOs increasingly hire freelance workers to grow their business. And while getting freelance clients is relatively easy, getting clients that will actually pay you well is not.
Many freelancers today get stuck in a cycle of working gigs that underpay. I was once one of them. I didn't know how to charge more for my freelance services, and worried I'd loose my clients if I tried.
But I learned over time there's actually many safe and effective ways to charge more as a freelancer. Here are a few key strategies to grow your income:
Stop Charging Hourly
Charging hourly for freelance services looks like a great idea on the surface. You never know exactly how much time a project will take, and charging hourly ensures you're always compensated for your time. But this strategy really limits your ability to grow your income and take advantage of your skills.
Look at me, for example. I'm a freelance writer. I have a client that pays me $440 per 2,000-word article. It takes me about an hour and a half to write one article. That's $293/hour!
My client would never agree to pay $293/hour for article writing. Instead I charge them 22 cents per word. They're very happy with that rate, and the earnings are identical for me.
In another example, compare these two client quotes for a social media manager:
I will manage your LinkedIn, Twitter, and Facebook accounts for $900/month
I will manage your LinkedIn, Twitter, and Facebook accounts for $175/hour
Which seems more expensive from the client's perspective? The hourly job, of course. Who's worth $175/hour?
Well, the social media manager is, if they can efficiently complete their work in 5.15 hours for $900. That equals out to $175/hour! See the advantage of per project pricing?
Ditch Penny-Pinching Clients
There are lots of businesses out there that want to hire freelancers they can't afford. In the past, I had a few clients who couldn't afford to pay me much. I kept working for them for a long time because they were flexible, consistent and friendly. But in retrospect, I realized I wasted a lot of time working for these guys when I could have been pitching new clients that can afford my rates.
You will never earn what you're worth if you don't ask for it.
Firing your low-paying clients offers a huge opportunity to grow your income. You can always start by giving them an ultimatum. Tell them they need to pay you more or find another freelancer. Some might even agree to your new rates because they know you're really worth the money.
Increase the Perceived Value of Your Services
When charging more for freelance services, you need to constantly illustrate why potential clients should hire you instead of some cheaper alternative. It's not enough to say you're the best person for the job. You have to show it.
So do things to make you and your services stand out from the competition. For example, you can get a certification or learn new skills that make you more valuable to potential clients. According to the Freelancer's Union, freelancers value skills training over a formal education.
Learning key skills for your clients can help you grow your freelance income immensely. So think about their unique needs and adapt your services to meet them.
For example, a lot of freelance writers are just writers, nothing else. But businesses need help with content strategy, ideation, keyword research and optimization, WordPress formatting, promotion, and more. Offering a package where you bundle some of these related services together makes you more valuable for potential clients. People would much rather hire one freelancer instead of two or more to get the job done.
Start Cold Pitching
Once you do ditch your low-paying clients, you can use your free time to find clients who can actually afford you. This definitely won't happen if you're submitting proposals on job sites or responding to queries on job boards. These gigs can end up with hundreds of applications, driving the value of your services down. That's why you should start cold pitching.
With cold pitching, you reach out to a business that might benefit from your services. You'll want to do some background research to find businesses that have a need that you're suited to fill. Always target businesses who have money. They're much more willing to pay a higher price for a talented, reliable freelancer than potential clients shopping around on job sites.
Once a business responds to your cold pitch inquiry, you can follow up with a proposal for services. Here's a freelance proposal template you can use.
Pro Tip: 
Use Google Alerts to find businesses that have a lot of money to pitch. For example, I'm a freelance writer in the marketing niche, so I set up a Google Alert for "digital marketing funding." Google emails me regularly with a digest of press releases about businesses that just got venture capital funding. Then I can cold email them to see if they need freelance writing services. This strategy landed me a client that has paid me $40,000 to date. 
Always Invoice for Services Rendered
Your clients need to understand that your time is valuable. If you regularly go above and beyond your normal services for free, you'll never earn what you're worth as a freelancer. I never used to charge clients for consultation calls, but now I always do. Once a client knows you're going to charge them for something, they're much more cognizant of your time and only ask you to do extra work if really necessary. If you keep quiet and never charge for extra services, your hard work will be taken for granted.
As you work with your clients, always be on the lookout for scope creep. Any work they ask you to do beyond your initial agreement is considered scope creep. Say you're a designer and a client hired you to create a 5-page website, but partway through the project they decide they want 8 pages. Say yes, of course, but let the client know they'll be charged more for the additional service. If they don't want to pay more, then they probably fall into the category of penny-pinching clients that you want to stop working with.
Raise Your Rates Regularly
It is completely normal, even expected, for freelancers to periodically raise their rates. Some do it every 6 months, others every year. You have to raise your rates if you're going to keep up with inflation and pay your bills. It's also important to raise your rates to reflect the rising value of your services.
How much you should raise your rates on your clients depends on a lot of factors. If you've been working with a client for 3 years at the same rate, then you can justify raising them 30% or more at this point. If your plan is to raise your rates on your clients every year, then less than 20% is a good number.
Give your clients warning a month or two before you raise your rates. It's also a good idea to stagger rate increases with your clients. For example, raise rates on one of your clients every March and another one every October. Some clients might not be able to pay your new wage. Staggering your wage increases ensures you don't lose a large number of clients at once.
If a client drops you because you raised your rates, don't worry about it. Just reinvest your time in finding new clients that will pay you more.
Earn What You're Worth
Many talented freelancers love the idea of working from home and having the lifestyle they want. But they don't realize they need to strategize to charge more for their services.
If you don't start raising your rates, you'll never be able to scale your business and grow your income. Luckily, you don't have to be a master negotiator to start charging more. Just follow the strategies outlined in this post to make sure you're always earning what you're worth.