My Story
Thanks for visiting my site!
My name is Courtney Danyel. I'm a 29-year-old anthropologist, freelance writer, wife and mother (not necessarily in that order).
I'm from Vancouver, Washington, USA. I live in Hawassa, Ethiopia with my husband, our foster kids, and our dog.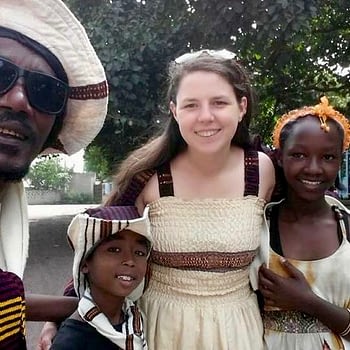 I went to Washington State University, receiving my BA in 2012 and MA in 2014. I was a top student, excelling at everything I tried. But the demands of academia had me stretched thin and I needed a change.
So I decided to quit school, go back to Ethiopia, and start making online income.

My boyfriend and I ended up getting married a few years ago. Here's a photo of when we first met (right before I made the switch to freelancing):